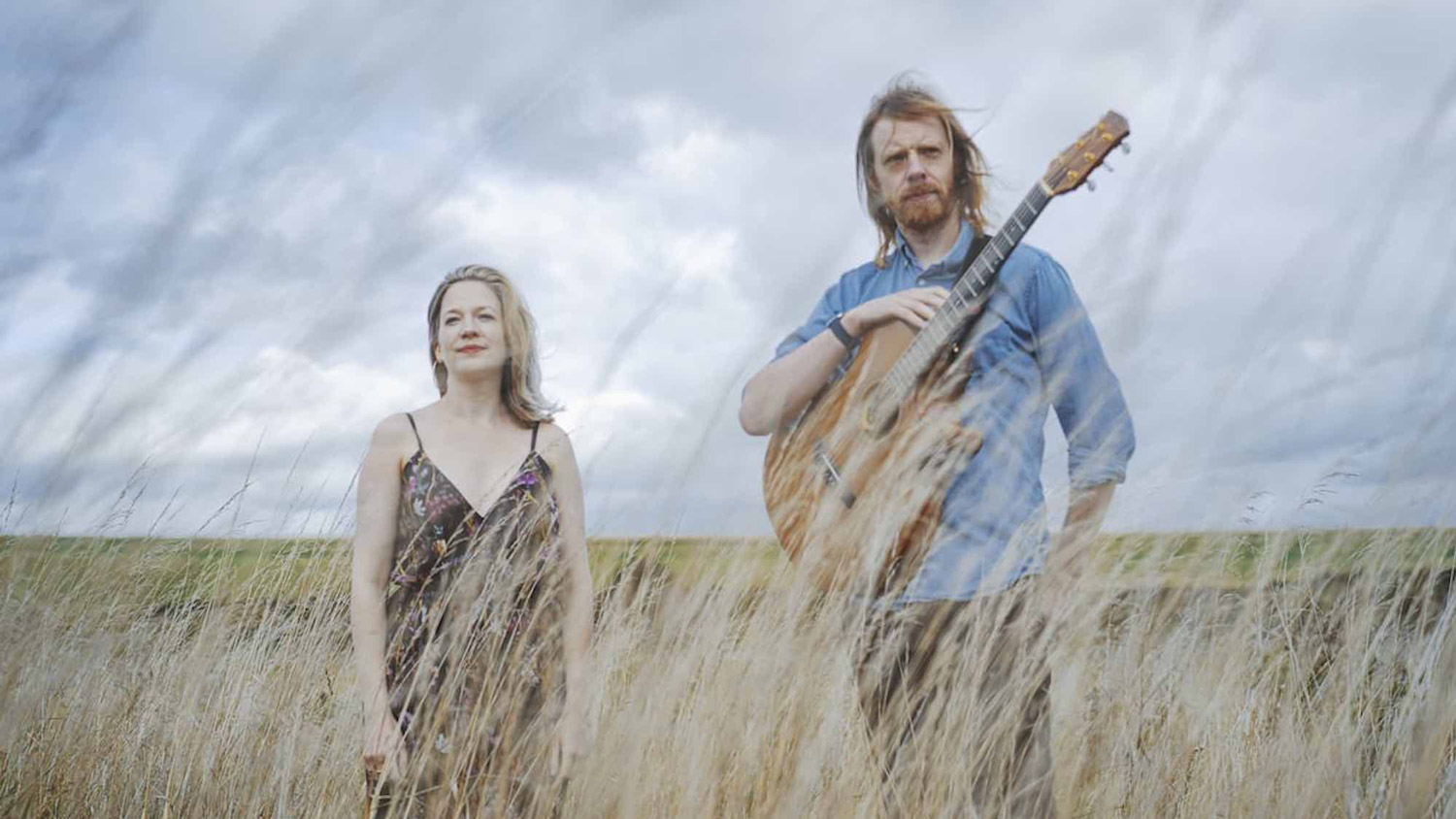 Datum
21 Sep 2023
Abgelaufen!
Ben Walker & Kirsty Merryn
Accomplished UK folk musicians Ben Walker and Kirsty Merryn bring you Life and the Land – a celebration of our harvest tradition, reimagining songs born out of our agricultural past. Ben and Kirsty are breathing new life into the songs they found in local archives and sharing them with new audiences alongside some of their own songs and tunes. Both consummate performers, combined they create a timeless sound, with Ben's guitars and mandolin providing a perfect frame for Kirsty's piano, harp and wonderfully expressive voice, caught live here at a recent show.
FATEA: "An uplifting collection that warms the soul … the performances are perfect"
Folk Radio UK: "With Life and the Land, Ben Walker and Kirsty Merryn have delivered a masterclass in how to successfully place old jewels in new settings."
BBC Folk Award winner Ben Walker was recently hailed as 'one of the best acoustic guitarists in the world right now' by Total Guitar magazine and 'a great guitarist, composer and producer' by Mark Radcliffe on the BBC Folk Show. With his work sought out from punk to Proms, from Rough Trade to the Royal Shakespeare Company, his passion is putting old jewels in new settings.
A BBC Folk Award winner with more than fifty albums under his belt as a producer and player, Ben released his first album Echo in 2019 to universal critical acclaim. Reviewers called it simply 'stunning' (The Guardian). His follow-up album Banish Air From Air was released this year, with reviewers hailing it as 'breath-taking' (Songlines).
Kirsty Merryn launched her debut album She & I in 2017 whilst supporting folk behemoths Show of Hands on their extensive UK Cathedrals Tour. The album gained fantastic reviews and extensive airplay, with reviewers dubbing Kirsty 'destined to be a big star' (Sunday Express). One of her tracks features on Show of Hands' new studio album Battlefield Dancefloor. Her much antici- pated follow-up album, Our Bright Night was chosen as the Guardian's Folk Album of the Month with Folk Radio UK welcoming her 'haunting … emotional and musical depth … musical craftsmanship and her articulacy of the heart.' Fresh from collaborations with Show of Hands and the historian Michael Wood, and innovative improvisation folk collective The Cider House Rebellion, Kirsty brings her silver voice and multi-instrumentalism to these age-old songs.
Eintritt: € 14/7
Tickets: Reservierung